HOW MUCH DOES IT COST TO STAY AT BUHOMA LODGE-UGANDA
International rates begin at $US 310 per adult during low season (sharing in double or twin accommodation).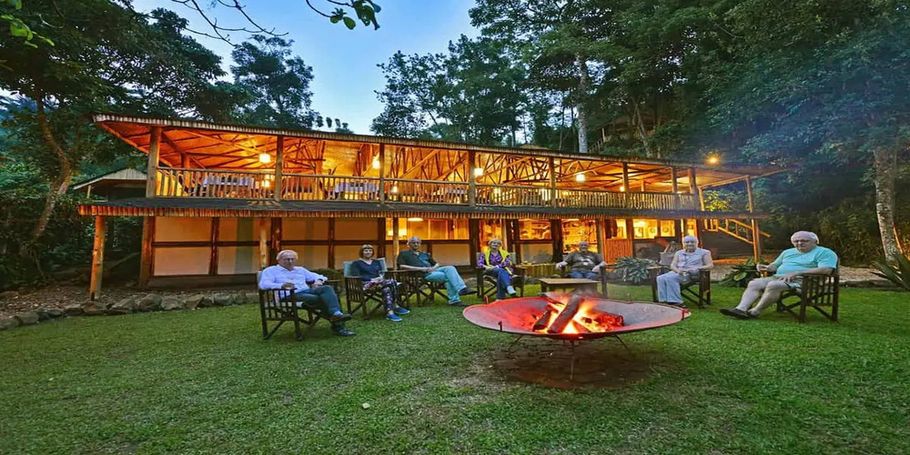 Buhoma Lodge is situated in the Northern Sector of Bwindi Impenetrable Forest National Park. The Buhoma Sector of Bwindi is the easiest place of the four sectors to go mountain gorilla trekking. Buhoma Lodge offers effortless, quick access to Bwindi Impenetrable Forest National Park and acts as an excellent point to start your hike into the jungle while trekking mountain gorillas.
Buhoma Lodge offers ten chalets, all of which are accentuated by the natural beauty of the Bwindi Impenetrable Forest National Park. Buhoma Lodge provides a stunning view from every private veranda, and tourists surely appreciate Africa's stunning natural beauty in this dense African tropical rainforest.
Buhoma lodge cottages have comfortable beds, fully functioning flush toilets, an en suite bathroom, both hot and cold running showers, and a few with the added luxury of a bathtub. All the rooms have spacious windows and private, sheltered verandas overlooking endless views of the montane forest.
Buhoma Lodge's communal areas include the spacious elevated lounge area with a fully stocked bar and a huge dining facility that encourages all the clients to come together as they share their experiences from the long day of adventurous mountain gorilla trekking. 
Buhoma Lodge Restaurant offers high-quality, four-course meals every evening. Their restaurant also offers a variety of local and international dishes and a well-stocked bar with hard, soft, cold, and hot drinks that you can relax with after a hard day of mountain gorilla trekking in the misty forest jungle of Bwindi.